"Cancer Survivorship – AI for Well-being" is a cluster of EU-funded projects that has been initiated at the end of 2020 by the FAITH project with the motto "We don't work in silos".
Our guiding thread: common interests, a common approach
All projects participating in the "Cancer Survivorship – AI for Well-being" cluster have at least two things in common. First, they are addressing the issues of mental health, well-being, depression, and patient support. Secondly, they adopted a participatory research vision, sharing a common approach. Therefore, building on this shared common ground, the engaging projects are collaborating as a collective unit to ensure that they adopt a highly user-centric approach. For example, they have engaged to collect, share, and understand early feedback from end-users and consultants on the ongoing developments of the projects.
Our joint initiatives
In essence, the cluster is engaging different external stakeholders and end-users to obtain their views, and to verify and validate the ongoing work of the engaging projects.
In this context, FAITH has been organising a series of "Meetings of Minds" to have research projects meet key stakeholders. The first meeting involved the FAITH, ONCORELIEF, and MENHIR projects and was held on the 28th January 2021. It was an invitation-only event seeing the participation of 30 people, whose response was very encouraging. Given the success of this venture, other related projects came onboard. We have since expanded the collaboration, which now includes eight research projects.
Meet the "Cancer Survivorship – AI for Well-being" cluster

FAITH is an EU funded research project aiming to create an innovative solution supporting cancer patients' quality of life. To this end, the project uses Artificial Intelligence based technologies to track targeted depression markers. By doing so, FAITH can monitor downward trajectories in these markers, and ultimately inform cancer survivors' point of care of these declines. Survivors who begin to experience such declines get the chance to be more aware of their mental health situation, and receive as early as possible intelligent post cancer support. Therefore, in the end, they improve their quality of life.
---

The H2020 MSCA-RISE MENHIR project aims to explore the possibilities of conversational technologies (chatbots) to understand, promote and protect mental health and assist people with anxiety and mild depression manage their condition. MENHIR chatbot technology will provide symptom and mood management, personalized support and motivation, coping strategies, mental health education, signposting to online resources and complementing the support received by local services. The main scientific objectives of MENHIR are to: i) establish the strengths, limitations and requirements of mental health chatbots; ii) develop the MENHIR chatbot technology collaborating with people who suffer from anxiety and/or mild depression; and iii) understand how users engage with chatbot technology and how it may affect their well-being over time.
---

Advances in early diagnosis and cancer therapy have greatly improved chances of cancer survival. A big challenge is to ensure survivors have the best possible quality of life. The EU-funded ONCORELIEF project is bringing together the latest technological advances and occupational psychology/health sciences. It is developing a user-centred artificial intelligence (AI) system to create an intuitive smart digital assistant called Guardian Angel. Not only will it provide personalised support in post-treatment activities and tasks, it will also suggest actions regarding the patients' overall health-status, improved wellbeing and active health-care. Ultimately, the Guardian Angel will help the cancer survivor remain engaged on a wellness journey that will safeguard his/her health during the post-cancer treatment period.
---

Geriatric oncology, concerned with the diagnosis and treatment of cancer in the elderly, is an important subtopic. Improving outcomes hinges on many different factors, including the quality of services received. The EU-funded LifeChamps project aims to provide support to middle aged and older (pre-frail and frail) cancer patients. It has developed a big data-driven solution with an artificial intelligence (AI) and analytics engine that can offer timely and accurate clinical decision support. Operating on both the cloud and at the mobile edge, this new tool can identify the factors that affect quality of life of a patient. Ultimately, this offers personalised healthcare services as regards symptoms monitoring, treatment and rehabilitation. The project will conduct multinational pilot use case scenarios.
---

QUALITOP aims at developing a European immunotherapy-specific open Smart Digital Platform and using big data analysis, artificial intelligence, and simulation modelling approaches. This will enable collecting and aggregating efficiently real-world data to monitor health status and QoL of cancer patients given immunotherapy. Using machine learning approaches, QUALITOP will provide "real-time" recommendations stemming from patient profiles and feedbacks via the Smart Digital Platform. Furthermore, an increased visibility on patients' behaviour, a better IR-AEs prediction, and an improvement of care coordination will help analysing through simulation modelling approaches the gain in cost-effectiveness. Guidelines will be issued over the short and long-term.
---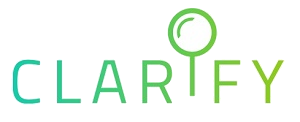 CLARIFY is an H2020 Research and Innovation Action (RIA). The CLARIFY project proposes to integrate and analyse large volumes of heterogeneous multivariate data to facilitate early discovery of risk factors that may deteriorate a patient condition after the end of oncological treatment. This will effectively help to stratify cancer survivors by risk in order to personalize their follow-up by better assessment of their needs. Big Data and Artificial Intelligence techniques will be used to integrate patient's clinical, genomic and behavioral information with relevant biomedical databases, paving the way towards comprehensive access to actionable knowledge and patient's management algorithms for improving cancer long survivors' quality of life after treatment.
---
ASCAPE aims at disrupting the "Iron Triangle" of Health Care by developing AI models that will improve the Quality of Life (QoL) of cancer survivors while reducing costs to the healthcare systems and improving access to services. It will do so by collecting data from the patients and their devices directly which leads to more data. In return, increased AI results and care quality, and less administrative effort for collecting data are expected as outcomes. AI model Development will also lead to lower cost of care and improving access of care by freeing time and human resources. The data-derived knowledge will be made available to doctors to aid them in their decisions and help provide a better Quality of Life trajectory to their patients.
---
PERSIST aims to show the potential of big data technology for making fundamental changes in care delivery for cancer survivors. The project is working on advancing the maturity level of existing algorithms that estimate the risk of reidentification in anonymized datasets, contributing to increase the confidence of EU citizens when deciding to contribute their health data for secondary purposes. Also, PERSIST enables a more complete and frequent update of the survivorship care plans, based on the aggregation and processing of real-time prospective data altogether with existing retrospective data. Crucially, PERSIST big data model will contribute to create entirely new knowledge and understanding on how patient behaviours and various patient-specific co-morbidities may influence health outcomes.
Forthcoming activities
Over the course of 2021, the "Cancer Survivorship – AI for Well-being" cluster aims to run two to three more Meeting of Minds events. In addition, it aims to run an industry-focused event to showcase ongoing projects' work and obtain early indicator feedback on it. Furthermore, the cluster intends to strengthen the wider take up and interest in the outcomes of the participating projects. Finally, the "Cancer Survivorship – AI for Well-being" cluster will also explore possibilities for industrial uptake of the projects' outcomes.
We look forward to collaborating throughout this undertaking to amplify our voices and support each other's aims for the benefit and health of EU citizens.